A CHAT WITH ELLIOT POLAK.
Founder of Social Dividend Global.
Social Relevance is finding out what works best in each market and amplifying it to the maximum.


Being relentlessly RELEVANT.
ELLIOT, AFTER HAVING SUCCESSFULLY RUN TEXTAPPEAL FOR MORE THAN A DECADE, YOU RECENTLY STARTED YOUR NEW ADVENTURE: SOCIAL DIVIDEND GLOBAL. WHAT LIT THAT SPARKLE?
My experience is helping international brands successfully connect with their audiences across the barriers of language, culture and market with the best local talent. But in the last 10 years, 43 of the top 100 global brands have disappeared. Global marketing has fundamentally changed.
The way brands acquire customers has changed. We now live in a world where local social media conversations drive awareness and purchase decisions far more than global ad campaigns.
To avoid being swept away by the next Uber, AirBnB or Nest, I believe it is urgent for marketers to regain control. We have the solution!
TO AVOID BEING SWEPT AWAY BY THE NEXT UBER, AIRBNB OR NEST,




IT IS URGENT FOR MARKETERS TO REGAIN CONTROL.
HOW DID THE GLOBAL/LOCAL WAY OF WORKING USED TO BE WHEN YOU STARTED YOUR PREVIOUS COMPANY?
There has never been a one-size-fits-all model for all brands, however my previous company benefited from a decade-long trend towards centralization of international marketing. Campaigns would be originated in one city such as London, New York or Amsterdam. We would be asked to adapt them to local markets taking into account language and cultural differences – a process ad professionals call "transcreation".
In Europe alone there are 50 countries and about the same number of languages. Creating one campaign for 50 markets is a lot less expensive than creating 50 different campaigns. Provided the initial creative concept travels well and local language transcreations are of high quality, such a "Command & Control" approach can work relatively well in traditional one-way media such as TV and print – where the brand speaks to the customer but the customer doesn't speak back. On the other hand, two way and "multi way" social media conversations are a completely different animal. We don't really listen to brands anymore, but to trusted third parties over which brands have little or no control, and who are usually local.
---
HOW HAS THIS GLOBAL/LOCAL WAY CHANGED OR, BETTER, HOW YOU SEE IT CHANGING?
The winners are the brands that understand that today, local relevance comes first. Adidas generates more sales thanks to local bloggers who post in real time during the football matches than from their entire global marketing budget. In China, PepsiCo's deeply local "Monkey King" campaign became a massive social media phenomena. In the Middle-East, Burburry's hugely successful Art of the Trench campaign encouraged customers to post pictures of themselves alongside local models. It's not enough to push out and translate brand content anymore. The most successful brands are creating platforms and environments that allow local and multi-local customers to participate. That's why I believe curation and co-creation of content across markets will be the new global marketing. This is easier said than done: as a global brand, how do you create, curate and translate vast amounts of content generated in hundreds of different markets in a way that makes sense. How do you regain control of the brand? That's where we can help.
---
PEPSI'S CHINESE NEW YEAR: THE MONKEY KING WAS A HUGE HIT (CHINA)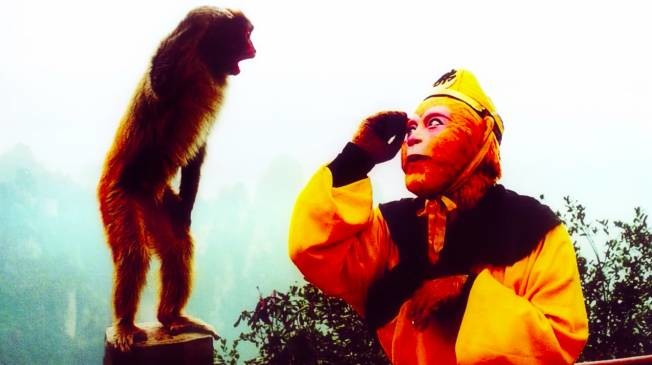 THE WINNERS ARE THOSE THAT UNDERSTAND


LOCAL COMES FIRST"
BURBERRY LETS CUSTOMERS POST THEIR OWN CONTENT (MIDDLE EAST)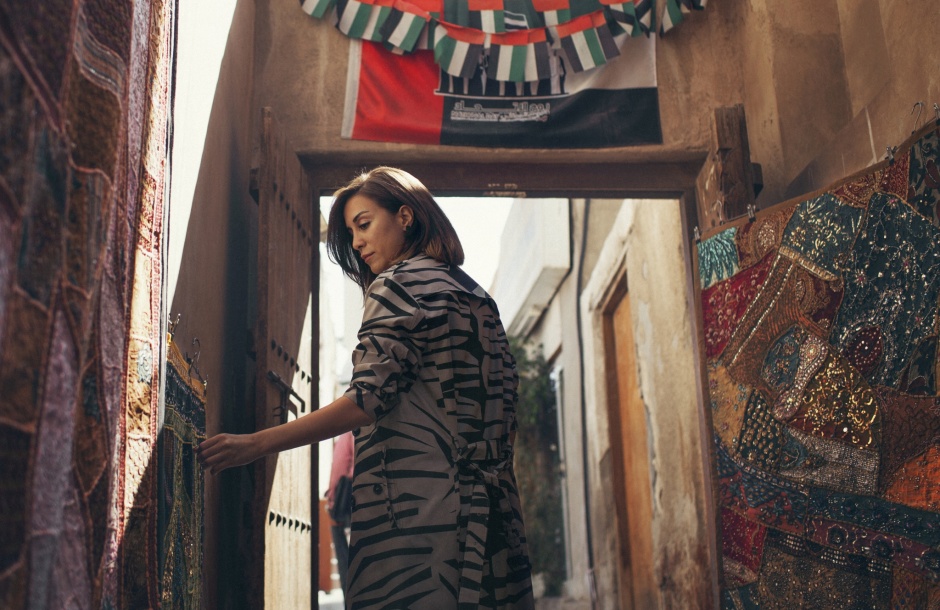 THE MOST SUCCESSFUL BRANDS
CREATE ENVIRONMENTSTHAT ALLOW CUSTOMERS TO PARTICIPATE
HOW CAN YOU TURN SOCIAL LOCAL CONVERSATIONS INTO GLOBAL CAMPAIGNS?
As the Irish say "you have two ears and one mouth, use them in that proportion." The magic of social media – if you bother to pay attention – is that you can know, market by market and language by language, how your audience actually speaks about your kind of brand. You can learn what kind of language and imagery works best to drive engagement and purchase in an objective, scientific way. By identifying the most powerful local conversations, you can make those conversations go global and audiences will listen.
One brand came to us because they couldn't understand why their benefits based global campaign for a skin product wasn't working in Thailand. We captured how local journalists and customers actually discussed the product category. It turned out they emphasized the cream's sensations rather than it's benefits.
By applying this insight the campaign's results doubled.
---
HOW CAN YOU LEVERAGE LOCAL CONTENT, INFLUENCER CONTENT TO POWER GLOBAL BRAND ACTIVATION, ALSO IN TERMS OF INTEGRATED MARKETING COMMUNICATIONS AND MAINTAINING HIGH BRAND CONSISTENCY?
I like to compare our approach to that of modern digital publishing. During the last World Cup a Women's Magazine that is published in 50 different countries briefed its editors to feature star footballers.
While monitoring real-time content produced around the world from one central control room, they saw a sudden spike in readership coming from Germany. It turns out a footballer had gone to the side of the pitch to pick up his kid. The same day the control room briefed it's 50 local Editors around the world to focus exclusively on footballers relating to their children, and readership spiked around the world. No matter where content comes from, be it branded, co-created or user-generated, the key to maintaining consistency is very strong central multilingual editorial control. Modern publishing is currently more advanced than marketing in this respect.
---
CAN YOU GIVE US A CONCRETE EXAMPLE?
I believe we entered a new era of global marketing the day Red Bull launched a media company. Inspired by it "Red Bull Gives You Wings" events, users had created so much great video that the brand was able to create a media house. Not only does it act like a never ending global advertisement for the energy drink, it is so popular that other brands advertise on it. Instead of being a cost, marketing is a revenue stream for Red Bull while providing it with an almost unassailable competitive advantage. Despite fierce competition from Monster, backed by the gigantic distribution might of The Coca-Cola Company, Red Bull continues to sell
it's energy drink at double the price and remains the number one global brand in it's category. Contrary to what one might think, this kind of approach is not at all restricted to consumer brands. With it's own media channels and content production, GE is the most advanced and successful global corporate brand in the world. We are working with a leading global megabrand to capture and redeploy the most amazing content created by their ambassadors around the world – not just because it is amazing, but because we can now know what pieces of content drive the most sales in which markets.
---
GLOBAL CONSUMER AND CORPORATE BRANDS LIKE RED BULL AND GE HAVE BECOME MEDIA CONTENT COMPANIES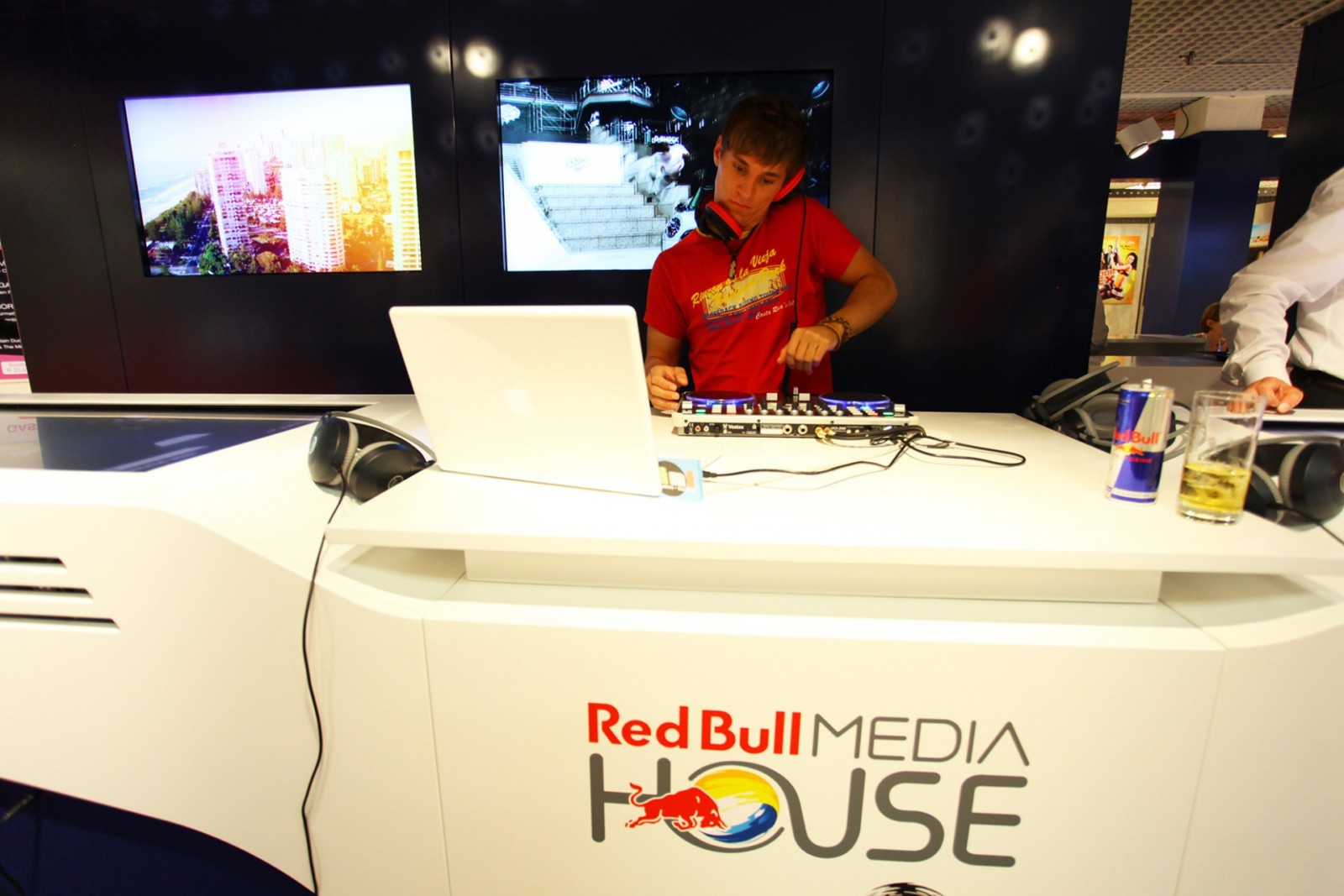 THE KEY TO GLOBAL BRAND CONSISTENCY 

IS EDITORIAL CONTROL AND CURATION
YOU USE A VERY ACCURATE AND SENSITIVE TOOL TO ENGAGE WITH AUDIENCES, CAN YOU TELL US MORE ABOUT HOW IT WORKS?
There are lots of tools on the market, but the key for us is to be able to identify the most powerful brand conversations in different languages and territories, as well as the most effective influencers who are participating in those conversations. Our platform scans the web 16 times a second not just to gain audience insight, but to be able to discover and work with the best influencers in each market. What I mean by "the best influencers" are those relevant to the brand's audience, who produce high quality content, and have the most engaged followers. Our technology does not just capture who they are, who their followers are and what they say: it taps into "Google Deep Mind" tools to recognize facial expressions and emotions. The other key benefit of our platform is it allows to keep global visibility and control of global content, and measure ROI. But beyond technology, in the end it is the human editorial control you exercise over your brand across markets that makes the difference. Or more accurately, how well you combine the two.
---
HOW ARE THE INSIGHTS LEVERAGED CENTRALLY AND THEN USED BY YOUR GLOBAL TALENT NETWORK?
Audience insights are used to help our clients develop strategies, create campaigns, and to brief our network of 1000s of talents based in over 100 markets. From the adaptation of global campaigns to local co-creation and what we like to call "social journalism", whatever we do is grounded in this "local first" mantra.
IT IS NOW POSSIBLE TO IDENTIFY EMOTIONS IN SOCIAL MEDIA IMAGERY VIA DEEP MIND
IN THE END, IT IS HOW YOU COMBINE 

TECHNOLOGY AND TALENT ACROSS MARKET 

THAT MAKES THE DIFFERENCE

IN ONE LINE: WHEN YOU TALK ABOUT SOCIAL RELEVANCE WHAT DO YOU MEAN?
Finding out what works best in each market and amplifying it to the maximum. Being relentlessly relevant.
---
HOW DO YOU PICTURE THE FUTURE WITH SDG?
The future is already here. Today's exponential speed of change means rather than predict the future, the most successful companies are those that keep testing, learning and course-correcting at speed. That said, I picture SDG as evolving into a full service global digital agency with one central hub, a handful of regional hubs, working 24/7 to help power the growth of some of the most successful brands in the world.